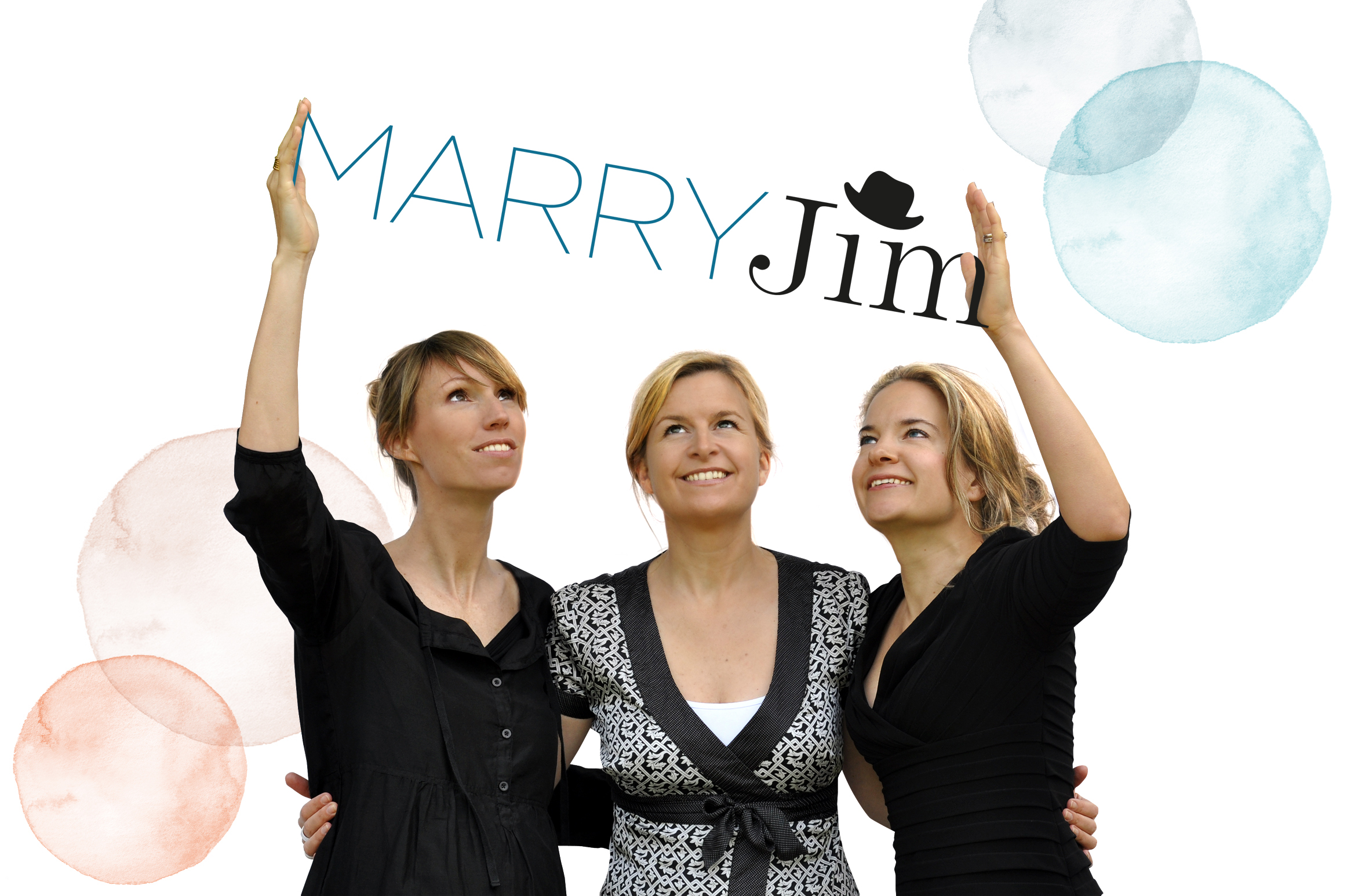 Nina Dautzenberg, Andrea Gadesmann, Ulrike Adler Stevens
The teams behind MARRYJim were three women: Ulrike Adler Stevens, Andrea Gadesmann and Nina Dautzenberg. They met at a time when the designers Nina and Andrea were thinking hard about how to satisfy the demands of their friends for individual wedding initiations and Ulrike was having a problem finding a dress for her own wedding. After their second phone call the business idea was born. First MARRYJim.com was launched, followed by special chocolate wedding invitations Sent with love by MARRYJim.
ULRIKE ADLER STEVENS
Having married an American, Ulrike lives with her son and daugther north of New York. However, she spends a lot of her time in Europe. She has a banking background and studied Business Management at the Universities of Frankfurt and Munich. In 1999, she became involved in the New Economy entrepreneurial world, and started her first e-commerce business BigArt, an internet art gallery, in 2001. Not long after, she opened a real gallery, called Galerie ADLER based in Frankfurt and New York. Let´s see what´s next.
ANDREA GADESMANN
ndrea lives with her boyfriend, son and dog in Zurich. She works as a graphic- / packaging designer and is co-founder of jungeschachtel and dog bags. After her studies at Central Saint Martins College of Art & Design (London) she worked for international agencies like frogdesign (Berlin) and DesignBridge (Amsterdam).
NINA DAUTZENBERG
Nina lives with her husband and sons in Munich where she works as a graphic- / web designer and is co-founder of jungeschachtel and dog bags. After her studies at Parsons School of Design (Paris & New York) she worked for international agencies like frogdesign, Karim Rashid (New York) and Sony Europe (Berlin)