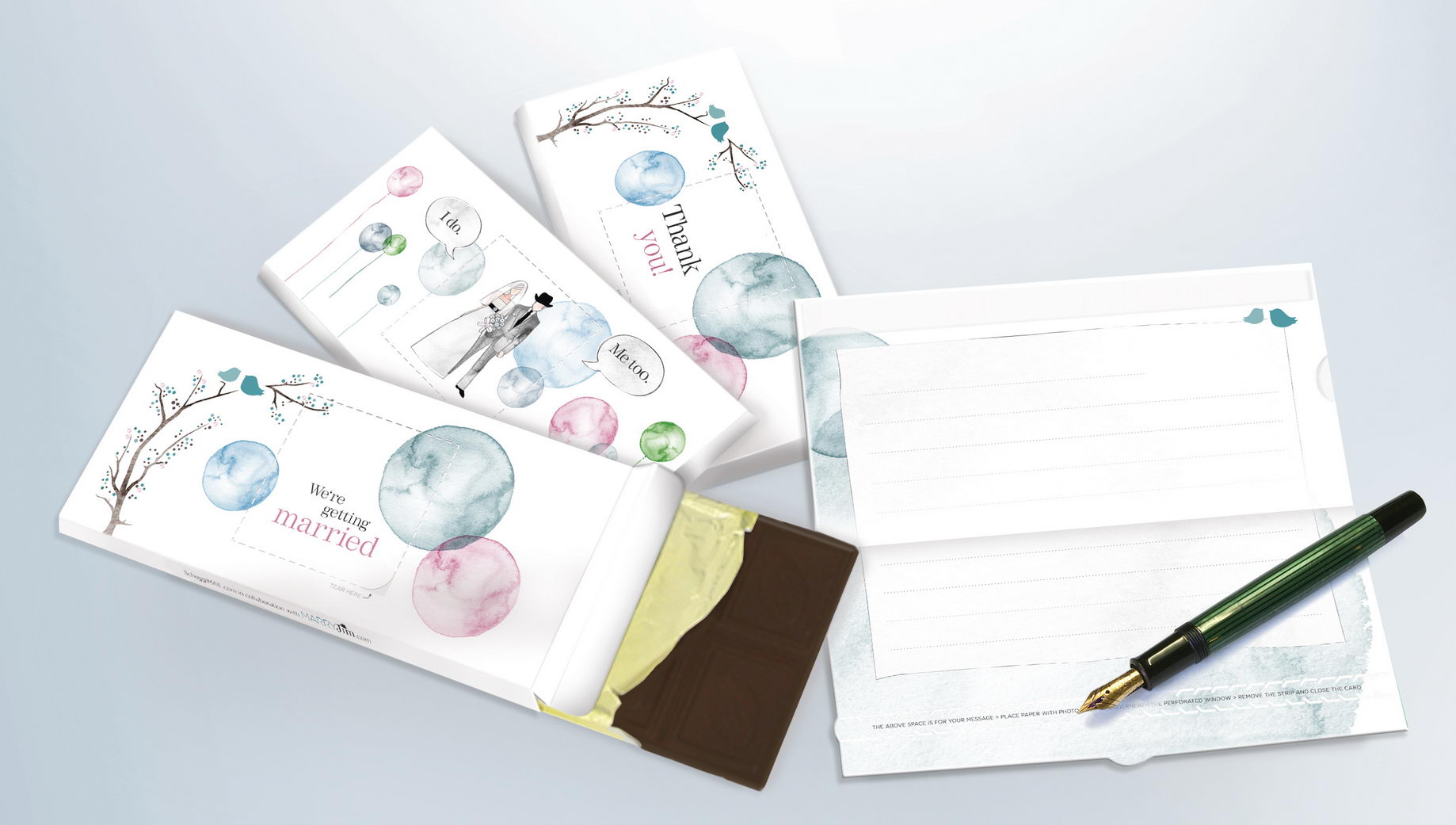 Delicious chocolate greetings for your wedding – personalized invitations and thank-you cards
One year after the launch of MARRYJim.com, the Internet platform for wedding dresses, "Sent with love by MARRYJim" is being offered: Individualized wedding invitation and thank-you cards made of high-quality Swiss chocolate!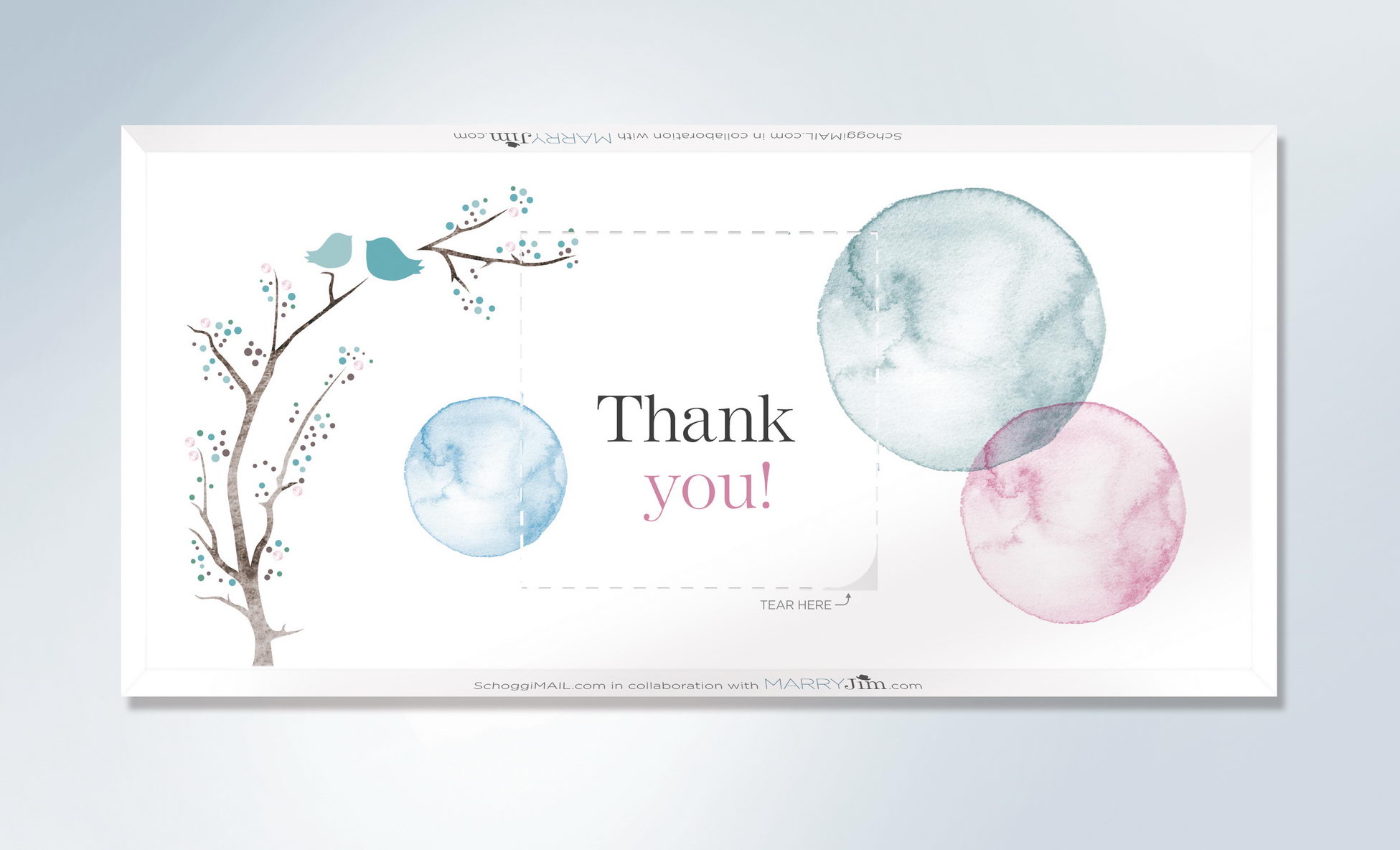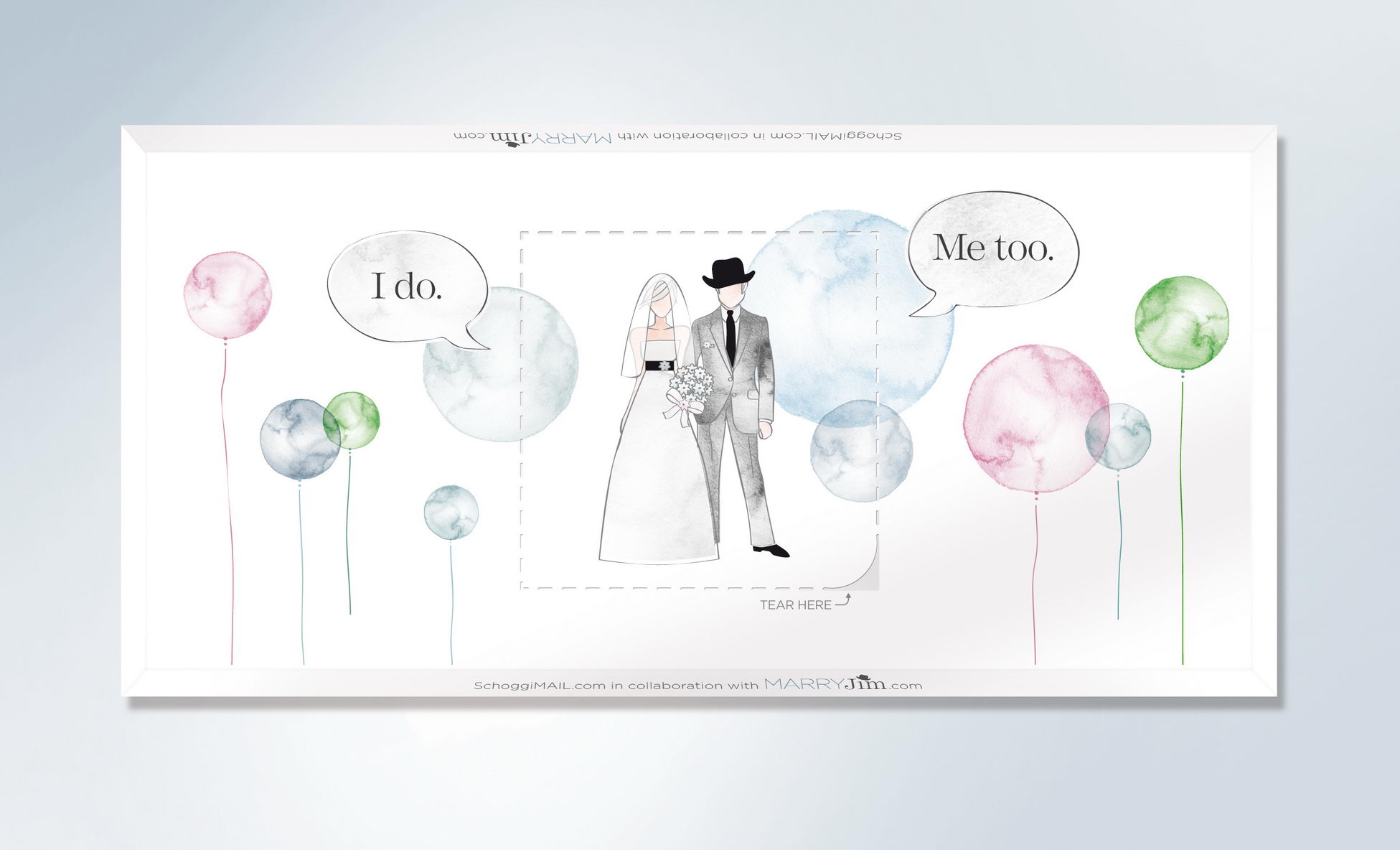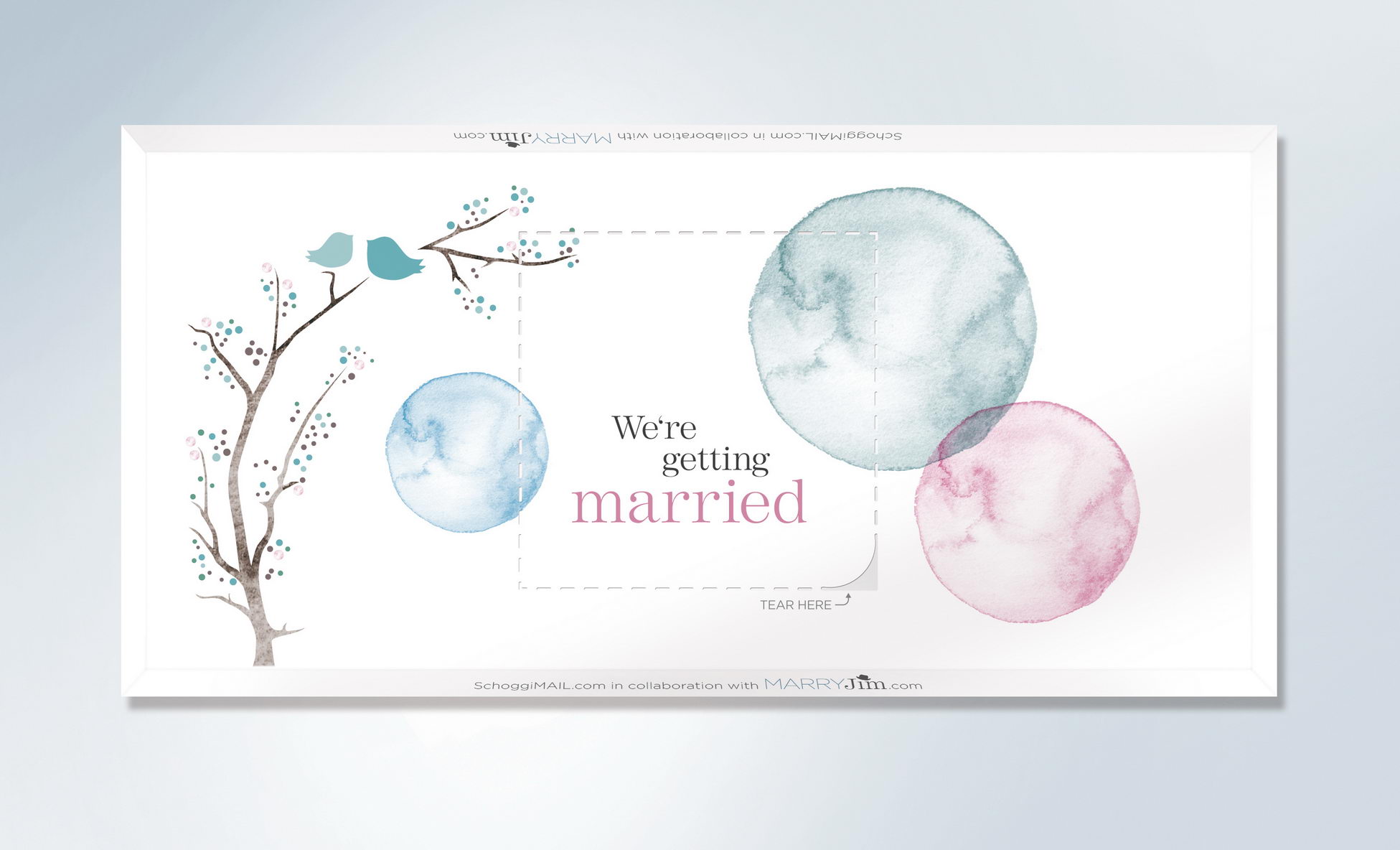 "While planning a wedding, the question how the invitations should look like quickly comes up", the MARRYJim team knows. "Every bridal couple wishes to send unique, stylish and, above all, personal invitation and thank-you cards."
"Sent with love by MARRYJim" appeals to all senses. Instead of traditional paper invitation or thank-you cards, bride and groom are sending sweet chocolate greetings. The execution is very simple: The couple puts a romantic photograph into the chocolate wrapping. There also is enough space for a personal text. Just add address and stamp and the special invitation or a unique thank-you letter is on its way. The recipient rips open the perforated window, looks at the happy couple and enjoys the delicious chocolate.
The perfect partner for the chocolate greetings was found in Markus Hess, the owner of schoggiMAIL. His Swiss premium chocolate matches MARRYJim's quality aspirations and philosophy: Top-quality, genuine chocolate with Arriba cocoa. Only the most refined cocoa beans from Venezuela, Ecuador and Ghana are being selected in order to create an incomparable, intense and creamy character. The wrappings are prepared and assembled in local sheltered workshops.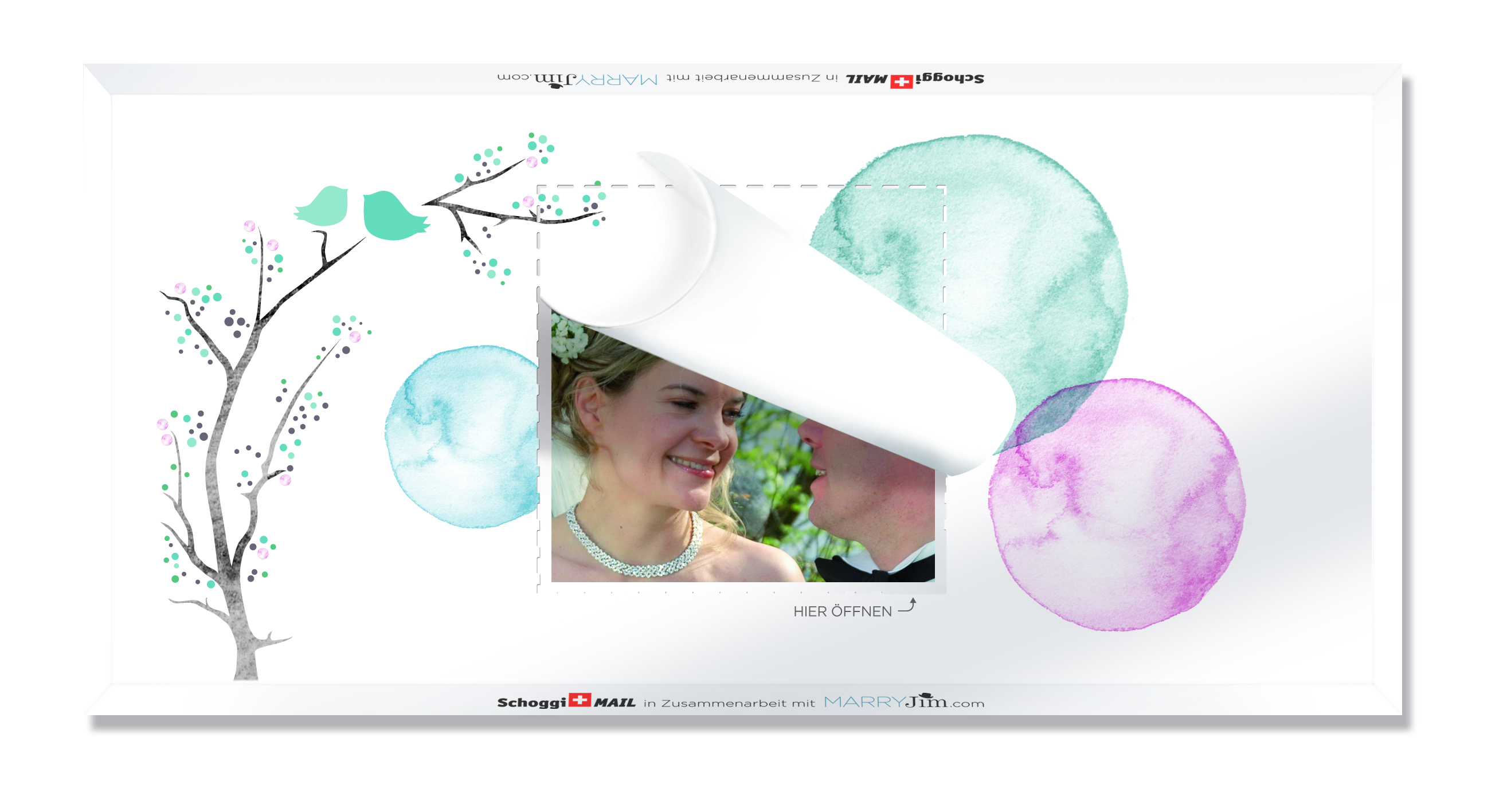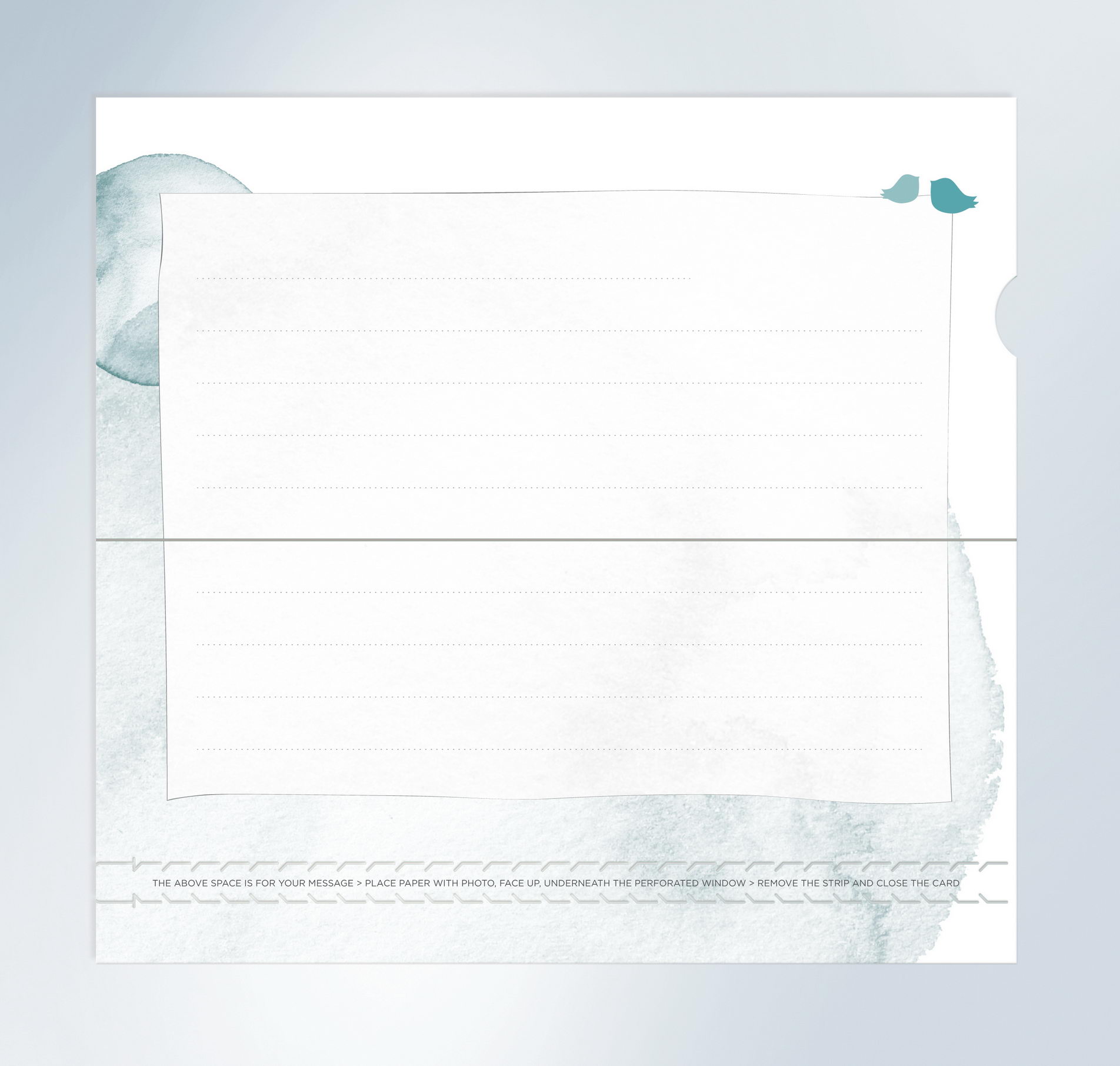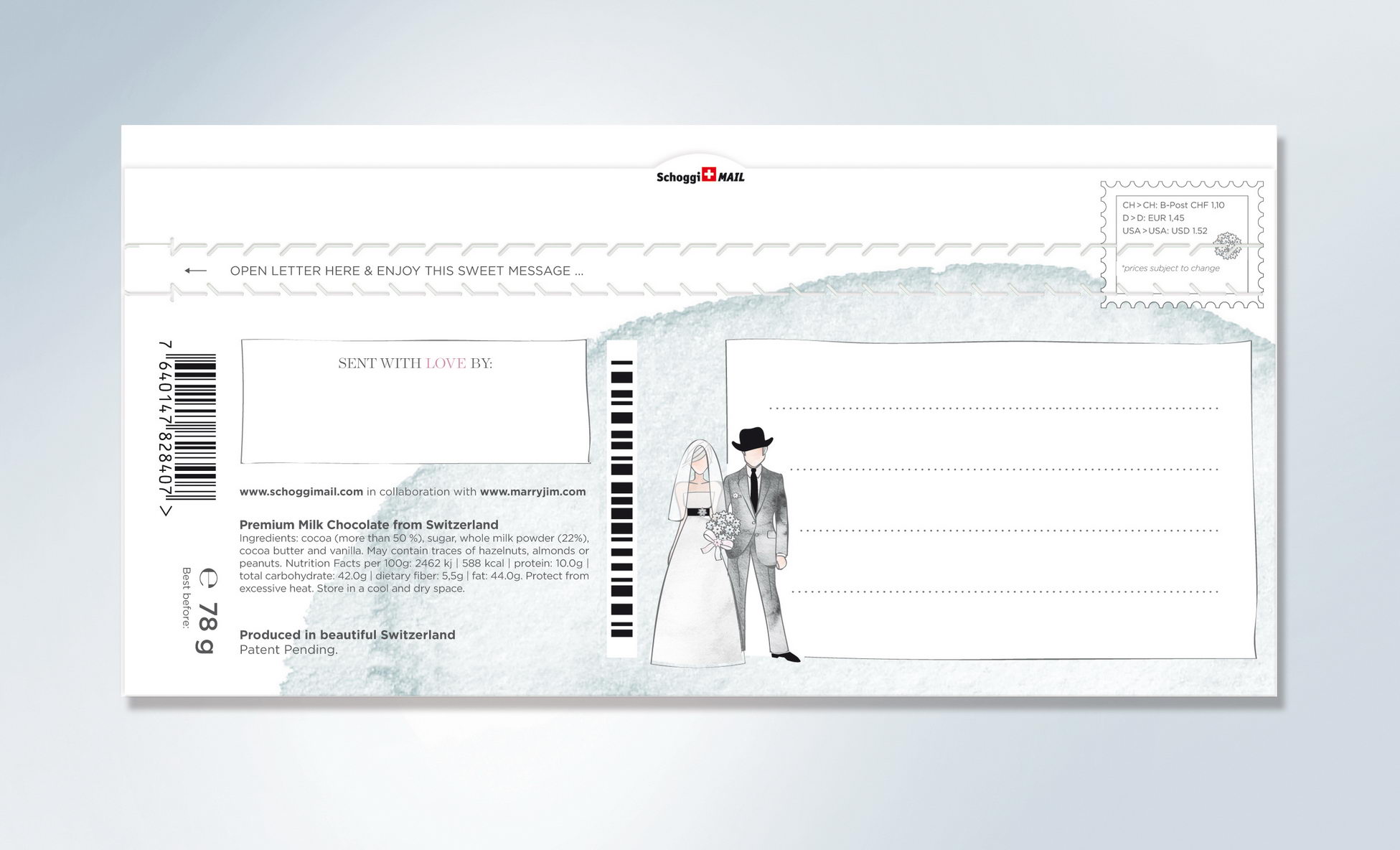 If you are interested: info@schoggimail.com